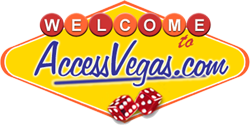 AccessVegas.com Las Vegas Business and Link Directory
Aquatic and Scuba Diving (2)
Blue Sea Scuba
Blue Sea Scuba is a site for those who love the sport of scuba diving and those who wish to learn more about the sport. Welcome to the wonderful world of underwater adventures. Be a Diver!

Xtreme Dive, Dive Travel and Training
Las Vegas based company providing SCUBA lessons, experience programs, birthday parties and special events for children, families and individuals.

Back to the category "Business"
Built with ARELIS (Axandra's Reciprocal Links Solution)

Holding an existing reservation? Use customer service contact information given on your email receipt for proper service. You may have booked through an advertiser or travel partner. All Other Inquiries:
AccessVegas(at)AccessVegas.com
Access Vegas | Las Vegas Concerts and Headliners | Las Vegas News and Events | Access Vegas Twitter | Access Vegas Facebook | Las Vegas Shows Reviews | Vegas Radio Network | Access Vegas Newsletter Archives | Access Vegas Blog | Easy Vegas Deals
Access United States | Access Atlantic City | Access Biloxi | Access Reno | Access Phoenix | Access Grand Canyon | Beautiful Destin