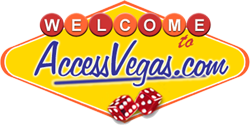 AccessVegas.com Las Vegas Business and Link Directory
Architects (8)
Graphic Imaging Services
<edit entry>

JMA Architecture Studios
JMA Architecture Studios

KGA Architecture, Las Vegas, Nevada
*Las Vegas, Nevada Architectural Firm with AIA Architects Specializing in Hospitality, Healthcare, Educational, Governmental & Commercial Projects*

lgainc.com
Client-centered firm engaged in architecture, interior design, operational assessment, long-range facility planning, workplace performance and environmental sustainability plans using a collaborative, participatory, and community-based process.

Swisher & Hall
Regional, award-winning architecture and planning firm based in Las Vegas, Nevada

Valley Blueprint & Supply Co.
Valley Blueprint & Supply Co.

Welcome to BPXpress Reprographics
BPXpress Reprographics is the one stop for all your printing and supply needs. Blueprinting, color copies, xerox copies, CAD plotting services, desktop publishing, large format scanning and drafting supplies.

WPH Architecture
WPH Architecture specializes in entertainment, retail and industrial design. Its offices are located in Portland, OR and Las Vegas, NV.

Back to the category "Business"
Built with ARELIS (Axandra's Reciprocal Links Solution)

Holding an existing reservation? Use customer service contact information given on your email receipt for proper service. You may have booked through an advertiser or travel partner. All Other Inquiries:
AccessVegas(at)AccessVegas.com
Access Vegas | Las Vegas Concerts and Headliners | Las Vegas News and Events | Access Vegas Twitter | Access Vegas Facebook | Las Vegas Shows Reviews | Vegas Radio Network | Access Vegas Newsletter Archives | Access Vegas Blog | Easy Vegas Deals
Access United States | Access Atlantic City | Access Biloxi | Access Reno | Access Phoenix | Access Grand Canyon | Beautiful Destin