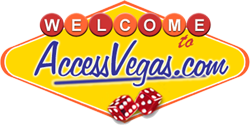 AccessVegas.com Las Vegas Business and Link Directory
Banking (9)
Bank of Las Vegas- Smaller Bank. Bigger Service.
We provide a high level of personal financial service and a full array of products to small business, professional practices, entrepreneurs and other individuals seeking a single source for financial services, thereby contributing to the economic growth and development of the communities served, while maintaining a responsible investor commitment to safety, profitability and growth.

Community Bank of Nevada
Community Bank of Nevada

Community One FCU
A Credit Union in Las Vegas, NV. Community One FCU is a progressive member-owned organization, providing quality financial services to the Clark County Community.

First Republic Bank - Locate Us - Las Vegas
Locate a First Republic branch, department contact, or ATM.

Nevada State Bank
Helping Nevadans with all their financial needs since 1959. Online Banking now makes it easier to manage your money and plan your financial security.

Northern Trust
Northern Trust is a leading provider of global investment management, asset and fund administration, fiduciary and banking solutions for institutions and affluent individuals worldwide.

Silver State Schools Credit Union
Silver State Schools Credit Union

Welcome to Business Bank of Nevada
Welcome to Business Bank of Nevada

WESTAR - Western States Air Resources Council
Fifteen western states working together to manage air pollution.

Back to the category "Business"
Built with ARELIS (Axandra's Reciprocal Links Solution)

Holding an existing reservation? Use customer service contact information given on your email receipt for proper service. You may have booked through an advertiser or travel partner. All Other Inquiries:
AccessVegas(at)AccessVegas.com
Access Vegas | Las Vegas Concerts and Headliners | Las Vegas News and Events | Access Vegas Twitter | Access Vegas Facebook | Las Vegas Shows Reviews | Vegas Radio Network | Access Vegas Newsletter Archives | Access Vegas Blog | Easy Vegas Deals
Access United States | Access Atlantic City | Access Biloxi | Access Reno | Access Phoenix | Access Grand Canyon | Beautiful Destin