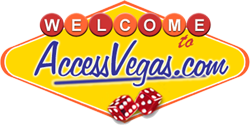 AccessVegas.com Las Vegas Business and Link Directory
Community (4)
Las Vegas CEO-CFO Group
Las Vegas CEO-CFO Group for Las Vegas buinsess information, news, education, meetings and networking. Free newsletter.

Las Vegas Internet Chamber of Commerce
The Las Vegas Internet Chamber of Commerce is a membership organization, which helps the business, government and academic communities in Las Vegas maximize the cross-business opportunities of Internet technology through education and networking.

Business Community Investment Council
The Minnesota Toolkit for Giving Online is a one-stop resource for Minnesotans charitable giving questions. The Toolkit offers a comprehensive, objective, initial source of information on the charitable giving options available to individuals, businesses and communities. The Toolkit was developed by the Minnesota Council on Foundations and its five community partners.

YMCA OF SOUTHERN NEVADA
YMCA OF SOUTHERN NEVADA

Back to the category "Business"
Built with ARELIS (Axandra's Reciprocal Links Solution)

Holding an existing reservation? Use customer service contact information given on your email receipt for proper service. You may have booked through an advertiser or travel partner. All Other Inquiries:
AccessVegas(at)AccessVegas.com
Access Vegas | Las Vegas Concerts and Headliners | Las Vegas News and Events | Access Vegas Twitter | Access Vegas Facebook | Las Vegas Shows Reviews | Vegas Radio Network | Access Vegas Newsletter Archives | Access Vegas Blog | Easy Vegas Deals
Access United States | Access Atlantic City | Access Biloxi | Access Reno | Access Phoenix | Access Grand Canyon | Beautiful Destin