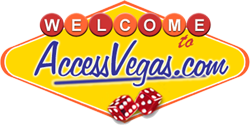 AccessVegas.com Las Vegas Business and Link Directory
Electronics (2)
Kiesub Electronic Supply
Kiesub Electronics Supply is an electronics parts distributor located in Las Vegas, Nevada. Kiesub serves casinos, OEMs, all levels of government and the general public.

MobileTraxx Electronics
MobileTraxx Electronics merchandises with the latest models of CB Radios, Radar Detectors and Accessories, All-Band Scanner Radios, GPS Receivers, Cordless Phones, Car Audio, Car Audio Power Amps, Power Inverters, Auto Alarms, and many other items.

Back to the category "Business"
Built with ARELIS (Axandra's Reciprocal Links Solution)

Holding an existing reservation? Use customer service contact information given on your email receipt for proper service. You may have booked through an advertiser or travel partner. All Other Inquiries:
AccessVegas(at)AccessVegas.com
Access Vegas | Las Vegas Concerts and Headliners | Las Vegas News and Events | Access Vegas Twitter | Access Vegas Facebook | Las Vegas Shows Reviews | Vegas Radio Network | Access Vegas Newsletter Archives | Access Vegas Blog | Easy Vegas Deals
Access United States | Access Atlantic City | Access Biloxi | Access Reno | Access Phoenix | Access Grand Canyon | Beautiful Destin