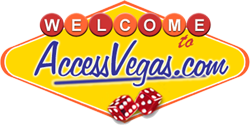 AccessVegas.com Las Vegas Business and Link Directory
Engineering (3)
Stantec
Infrastructure Solutions provided through value-added professional services and technologies in planning, engineering, architecture, interior design, landscape architecture, surveying and geomatics, and project economics. Operating in North America and the Caribbean, Stantec supports clients at every stage, from initial concept and financial feasibility to project completion and beyond.

Syska Hennessy Group
Syska Hennessy Group is a preeminent consulting engineering technology and construction firm.

VTN Nevada
<edit entry>

Back to the category "Business"
Built with ARELIS (Axandra's Reciprocal Links Solution)

Holding an existing reservation? Use customer service contact information given on your email receipt for proper service. You may have booked through an advertiser or travel partner. All Other Inquiries:
AccessVegas(at)AccessVegas.com
Access Vegas | Las Vegas Concerts and Headliners | Las Vegas News and Events | Access Vegas Twitter | Access Vegas Facebook | Las Vegas Shows Reviews | Vegas Radio Network | Access Vegas Newsletter Archives | Access Vegas Blog | Easy Vegas Deals
Access United States | Access Atlantic City | Access Biloxi | Access Reno | Access Phoenix | Access Grand Canyon | Beautiful Destin