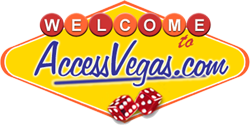 AccessVegas.com Las Vegas Business and Link Directory
K-12 (12)
Alexander Dawson School
Alexander Dawson School

Bishop Gorman High School, Las Vegas, Nevada
Bishop Gorman High School is a coed Catholic College Preparatory High School serving Las Vegas, NV

Challenger School
Welcome to Challenger School

Clark County School District
Clark County School District

Faith Lutheran Junior & Senior High School
Faith Lutheran Junior & Senior High School - Las Vegas

Foothills Montessori School
Foothills Montessori School

Garehime Elementary Home
Garehime Elementary is a model school in Las Vegas, Nevada. Recognized by CNNfn and The Washington Post for its excellence in education.

Hillcrest Academy
Hillcrest Academy offers a balanced traditional educational program emphasizing the whole child in a secure spacious environment. Pre-K through 5.

Mostly Math Learning Center Las Vegas math tutoring
Describes Mostly Math Learning Centers Las Vegas math tutoring and enrichment services. Contains links to academic sites and to education news stories.

The Meadows School Online
The Meadows School Online

Trinity Life Center Las Vegas
Trinity Life Center Las Vegas

Welcome to Camp MakeBelieve- Your Resource for Child Self-Control, Self-Confidence and Self-Esteem.
Character building activities for children from Camp MakeBelieve. Discover how to make your children become masters of self control, self esteem, and self confidence.

Back to the category "Education"
Built with ARELIS (Axandra's Reciprocal Links Solution)

Holding an existing reservation? Use customer service contact information given on your email receipt for proper service. You may have booked through an advertiser or travel partner. All Other Inquiries:
AccessVegas(at)AccessVegas.com
Access Vegas | Las Vegas Concerts and Headliners | Las Vegas News and Events | Access Vegas Twitter | Access Vegas Facebook | Las Vegas Shows Reviews | Vegas Radio Network | Access Vegas Newsletter Archives | Access Vegas Blog | Easy Vegas Deals
Access United States | Access Atlantic City | Access Biloxi | Access Reno | Access Phoenix | Access Grand Canyon | Beautiful Destin