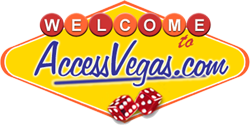 AccessVegas.com Las Vegas Business and Link Directory
Preschool and Day Care (7)
Bright Horizons
Bright Horizons

Children s World Child Care Centers and Preschools
Childrens World offers child care, preschool and before and after school care programs for children 6 weeks through 12 years of age, with an educational emphasis on learning thats relevant and fun.

Childtime Learning Centers
Quality Child Care and Early Education for Americas Working Families

La Petite
Early Childhood Education for babies, infants, toddlers, children, and kids for preschool, kindergarten, and school age children and Early Childhood Education. and corporate services for On Site Childcare and Corporate Childcare.

Seton Academy Preschool
Welcome to Seton Academy Preschool - A Private School for Young Children

The Kids R Kids Home Page
National childcare franchise organization with learning centers located in Georgia, Florida, North Carolina, Puerto Rico, Kentucky, Texas and Nevada. Provides information on early childhood education, school age programs and business opportunities.

Welcome to KinderCare Learning Centers
We are the nations leading child care provider of high quality day care and child care education for young children. For more than 30 years, weve been helping children learn and grow in a warm day care environment in preschool that makes child care learning and kindergarten fun.

Back to the category "Education"
Built with ARELIS (Axandra's Reciprocal Links Solution)

Holding an existing reservation? Use customer service contact information given on your email receipt for proper service. You may have booked through an advertiser or travel partner. All Other Inquiries:
AccessVegas(at)AccessVegas.com
Access Vegas | Las Vegas Concerts and Headliners | Las Vegas News and Events | Access Vegas Twitter | Access Vegas Facebook | Las Vegas Shows Reviews | Vegas Radio Network | Access Vegas Newsletter Archives | Access Vegas Blog | Easy Vegas Deals
Access United States | Access Atlantic City | Access Biloxi | Access Reno | Access Phoenix | Access Grand Canyon | Beautiful Destin