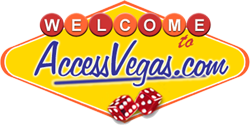 AccessVegas.com Las Vegas Business and Link Directory
Home Health Care Services (4)
ADL Home Care
Home care for seniors and others in Las Vegas and Southern Nevada.

Home Health Services, Inc.
Home Health Services, Inc. is a privately owned and operated group of four Medicare certified home health provider companies and one Infusion Company operating in Utah, Nevada, and Arizona.

Right at Home
Right at Home provides supportive home care services for seniors and others to remain independent in their own homes.

Visiting Angels
Visiting Angels provides non-medical assisted living homecare services as an alternative to other elderly care options such as nursing homes. We have offices throughout the U.S. and Canada.

Back to the category "Medical and Dental"
Built with ARELIS (Axandra's Reciprocal Links Solution)

Holding an existing reservation? Use customer service contact information given on your email receipt for proper service. You may have booked through an advertiser or travel partner. All Other Inquiries:
AccessVegas(at)AccessVegas.com
Access Vegas | Las Vegas Concerts and Headliners | Las Vegas News and Events | Access Vegas Twitter | Access Vegas Facebook | Las Vegas Shows Reviews | Vegas Radio Network | Access Vegas Newsletter Archives | Access Vegas Blog | Easy Vegas Deals
Access United States | Access Atlantic City | Access Biloxi | Access Reno | Access Phoenix | Access Grand Canyon | Beautiful Destin