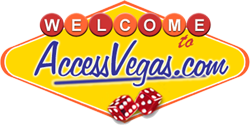 AccessVegas.com Las Vegas Business and Link Directory
Asian - Chinese (4)
Cathay House Dim Sum Restaurant
Centrally located close to China town, only minutes away from the strip. Cathay House has a wonderful modern décor, two beautiful private rooms for banquet facilities and a large parking lot. Famous for Dim Sum, Hong Kong cuisine, live seafood available and reasonable prices.

Emperor s Garden Restaurant
<edit entry>

Welcome To Harbor Palace Seafood Chinese Restaurant
Harbor Palace, located in Chinatown, is one of the biggest restaurants set next to the Chinatown Plaza. We have been in business for 4 years, and has originated from a small popular restaurant. We have elegant fine dinning with a 350 people capacity to serve any corporate event, private party, birthday party, and many other special occasions.

Welcome to Pickup Stix
Pick Up Stix is Fast Chinese, Fresh from the Wok. Pick Up Stix is freshly wokd in Northern and Southern California, Arizona, Nevada, and Illinois. Pick Up Stix corporate office is located in San Clemente, CA

Back to the category "Restaurants"
Built with ARELIS (Axandra's Reciprocal Links Solution)

Holding an existing reservation? Use customer service contact information given on your email receipt for proper service. You may have booked through an advertiser or travel partner. All Other Inquiries:
AccessVegas(at)AccessVegas.com
Access Vegas | Las Vegas Concerts and Headliners | Las Vegas News and Events | Access Vegas Twitter | Access Vegas Facebook | Las Vegas Shows Reviews | Vegas Radio Network | Access Vegas Newsletter Archives | Access Vegas Blog | Easy Vegas Deals
Access United States | Access Atlantic City | Access Biloxi | Access Reno | Access Phoenix | Access Grand Canyon | Beautiful Destin