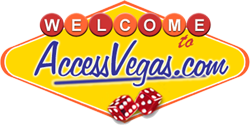 AccessVegas.com Las Vegas Business and Link Directory

Cleaning and Maid Service (1)
ATM/ANNIE THE MAID, Inc.
Site for ATM/Annie the Maid, a Residential, Commercial, and Construction Cleaning Company, including abatement technology, mold remediation, crime scene and biohazard cleanup, and emergency cleaning.

Top Cat Cleaning Services, Inc.
Top Cat Cleaning has specialized in commercial and janitorial cleaning services for over 25 years in Fort Lauderdale and Las Vegas. From restroom cleaning to trash removal, our professionals can provide your company with high-quality cleaning & a customized plan to fit your needs. Get a free quote today!
Back to the category "Services"
Built with ARELIS (Axandra's Reciprocal Links Solution)

About - Contacts - Sister Sites
Customer Service | Advertising Info | Add Your Link | Work With Us | About Us | Link To Us | Press Releases | Privacy Policy
Access Vegas | Las Vegas Concerts and Headliners | Las Vegas News and Events | Access Vegas Twitter | Las Vegas Shows Reviews | Vegas Radio Network | Access Vegas Newsletter Archives | Access Vegas Blog | Easy Vegas Deals
Access United States | Access Atlantic City | Access Biloxi | Access Reno | Access Phoenix | Access Laughlin | Access Grand Canyon | Beautiful Destin