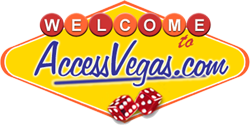 AccessVegas.com Las Vegas Business and Link Directory
Dance Instruction (9)
Arthur Murray Dance Studios, Las Vegas
We provide the most exciting and comprehensive dance lessons & classes in Las Vegas for all popular dances including Salsa, Swing, Ballroom, Latin, Country Western, Hustle, and Tango.

A to Z Dance and Self Defense Studio
The A to Z Dance Studio contains a variety of Dance and Self Defense classes. The classes include: Pointe, Tap, Hip Hop, Jazz, Flamenco, Ballet, Belly Dancing, Kung Fu, Ballroom Dancing, Arabic Drum, Polynesian and Irish Traditional Dancing, called step dancing.

Dance Charisma: Dance Lessons, Las Vegas
Dance Charisma is a Ballroom and Latin dance studio offering private and group dance lessons for singles and couples. Located in Las Vegas, NV

Dance Elegance - Ballroom, Latin, Swing, and Hustle Dancing and Lessons in Las Vegas
<edit entry>

Fern Adair Conservatory of the Arts
Education in the Performing arts, Dance,Gymnastics, Theatre, Cheerleading, Voice, Music.

Nevada Ballet Theatre
Nevada Ballet Theatre

Step-By-Step Ballroom Studio
<edit entry>

Summerlin Dance Academy
Summerlin Dance Academy

The Dance Zone-
Where there are NO Limits!

Back to the category "Services"
Built with ARELIS (Axandra's Reciprocal Links Solution)

Holding an existing reservation? Use customer service contact information given on your email receipt for proper service. You may have booked through an advertiser or travel partner. All Other Inquiries:
AccessVegas(at)AccessVegas.com
Access Vegas | Las Vegas Concerts and Headliners | Las Vegas News and Events | Access Vegas Twitter | Access Vegas Facebook | Las Vegas Shows Reviews | Vegas Radio Network | Access Vegas Newsletter Archives | Access Vegas Blog | Easy Vegas Deals
Access United States | Access Atlantic City | Access Biloxi | Access Reno | Access Phoenix | Access Grand Canyon | Beautiful Destin