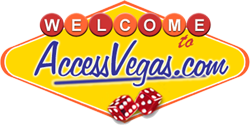 AccessVegas.com Las Vegas Business and Link Directory
Pest-Control (2)
About Western Exterminator Pest Control
We offer commercial pest control nationwide and residential services in California, Arizona, and Nevada, to remove termites, ants, cockroaches, fleas, rats, and other pests.

Bee Master of Las Vegas
Bee Master of Las Vegas has been operating in Las Vegas for over 4 years now. We have built an outstanding reputation in the Las Vegas valley as the leader in Africanized honey bee (AHB) removal. Our staff has over 22 years of combined experience with the so called "killer bees".

Back to the category "Services"
Built with ARELIS (Axandra's Reciprocal Links Solution)

Holding an existing reservation? Use customer service contact information given on your email receipt for proper service. You may have booked through an advertiser or travel partner. All Other Inquiries:
AccessVegas(at)AccessVegas.com
Access Vegas | Las Vegas Concerts and Headliners | Las Vegas News and Events | Access Vegas Twitter | Access Vegas Facebook | Las Vegas Shows Reviews | Vegas Radio Network | Access Vegas Newsletter Archives | Access Vegas Blog | Easy Vegas Deals
Access United States | Access Atlantic City | Access Biloxi | Access Reno | Access Phoenix | Access Grand Canyon | Beautiful Destin