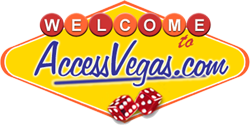 AccessVegas.com Las Vegas Business and Link Directory
Exotic Cars (3)
Benzo luxury Mercedes car rentals Las Vegas, Nevada
Benzo rent a car in Las Vegas, we offer top luxury Mercedes Benz car rentals at competitive prices. Choose from Mercedes Benz models S500, S430, SL500, E320, and CLK430

Las vegas sports car rental - dream car rentals
We specialize in excitement! Ferraris, Vipers, Porsches, Hummers, Luxury SUVs, Jeeps, Harley Davidson, other exotic cars and other convertible cars are available for your perfect getaway. All of our vehicles are meticulously detailed examples of the finest super cars in the world. Drive The Dream.

Rent-a-vette
Exotic car rental company in Las Vegas, Nevada is your online exotic car rental company, offering the finest luxury cars, exotic sports cars, convertibles and luxury sedans.

Back to the category "Transportation"
Built with ARELIS (Axandra's Reciprocal Links Solution)

Holding an existing reservation? Use customer service contact information given on your email receipt for proper service. You may have booked through an advertiser or travel partner. All Other Inquiries:
AccessVegas(at)AccessVegas.com
Access Vegas | Las Vegas Concerts and Headliners | Las Vegas News and Events | Access Vegas Twitter | Access Vegas Facebook | Las Vegas Shows Reviews | Vegas Radio Network | Access Vegas Newsletter Archives | Access Vegas Blog | Easy Vegas Deals
Access United States | Access Atlantic City | Access Biloxi | Access Reno | Access Phoenix | Access Grand Canyon | Beautiful Destin