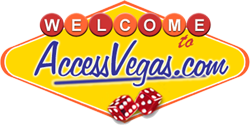 AccessVegas.com Las Vegas Business and Link Directory
Music - Disk Jockeys and Bands (16)
Professional Harpist - Mishelle Renee
Professional Harpist - Mishelle Renee

Best Of The Best DJs - Las Vegas DJs - Las Vegas DJ & Disc Jockey service featuring Steve Scott Las Vegas DJ, Las Vegas DJs, Las Vegas Disc Jockey, Las Vegas Disc Jockeys, Wedding in Las Vegas, Las Vegas wedding
Las Vegas DJs Steve Scott and friends

D. Jay s Entertainment
D. Jays Entertainment: Las Vegas Wedding And Party Specialists.

Dance The Night Away DJ Services, Inc.
Las Vegas Mobile Disc Jockey Service. Free lighting and limo. We Play What You Want To Hear!

DJ Brando -- Las Vegas Hottest DJ!
DJ Brando -- Las Vegas Hottest DJ!

djsoul
djsoul mobile djs> </HEAD> <script language=

JOHN HANSEN & FRIENDS
JOHN HANSEN & FRIENDS

knightsoundsdjs.com
knightsoundsdjs.com

Las Vegas Disc Jockeys - Las Vegas Disc Jockey - Hot Wax Disc Jockeys
Las Vegas disc jockey service, featuring DJ entertainment for parties, weddings, receptions and more.

Las Vegas DJs - Las Vegas Favorite DJ Service for Weddings, Parties, Business
Las Vegas DJ Services. Weddings, Business Events, School Dances, Parties, Karaoke. Great Rates! Experienced, classy, fun Disc Jockeys with a great music selection.

Las Vegas Elvis Weddings, Wedding Chapels, King of Elvis Impersonators Package
Have your Las Vegas Elvis weddings with Jesse Garon, the king of all Elvis impersonators. Each Las Vegas wedding package includes your choice of 8 different chapels for your special day.

Music of the Harp in Las Vegas from Lisa Coffey
Las Vegas musician, harpist Lisa Coffey, performs for weddings, conventions, and special events and is a harp teacher and harp dealer

SIGHT AND SOUND - Las Vegas DJs and Videographers
Las Vegas DJs and Video Productions for Weddings, Receptions and Corporate Events in Las Vegas.

SophistOccasions Event Services - Las Vegas DJ Entertainment
Las Vegas DJ entertainment service for weddings and receptions.

Superstar !
Gigmasters.com is an online booking agency where with the click of a mouse you can book a musician or group to play at your wedding, club, private party, festival, bar mitzvah, or corporate event. We provide wedding music, wedding entertainment, live bands, DJ, live wedding music, and more.

Welcome to Chris Carson Entertainment
Welcome to Chris Carson Entertainment

Back to the category "Wedding"
Built with ARELIS (Axandra's Reciprocal Links Solution)

Holding an existing reservation? Use customer service contact information given on your email receipt for proper service. You may have booked through an advertiser or travel partner. All Other Inquiries:
AccessVegas(at)AccessVegas.com
Access Vegas | Las Vegas Concerts and Headliners | Las Vegas News and Events | Access Vegas Twitter | Access Vegas Facebook | Las Vegas Shows Reviews | Vegas Radio Network | Access Vegas Newsletter Archives | Access Vegas Blog | Easy Vegas Deals
Access United States | Access Atlantic City | Access Biloxi | Access Reno | Access Phoenix | Access Grand Canyon | Beautiful Destin